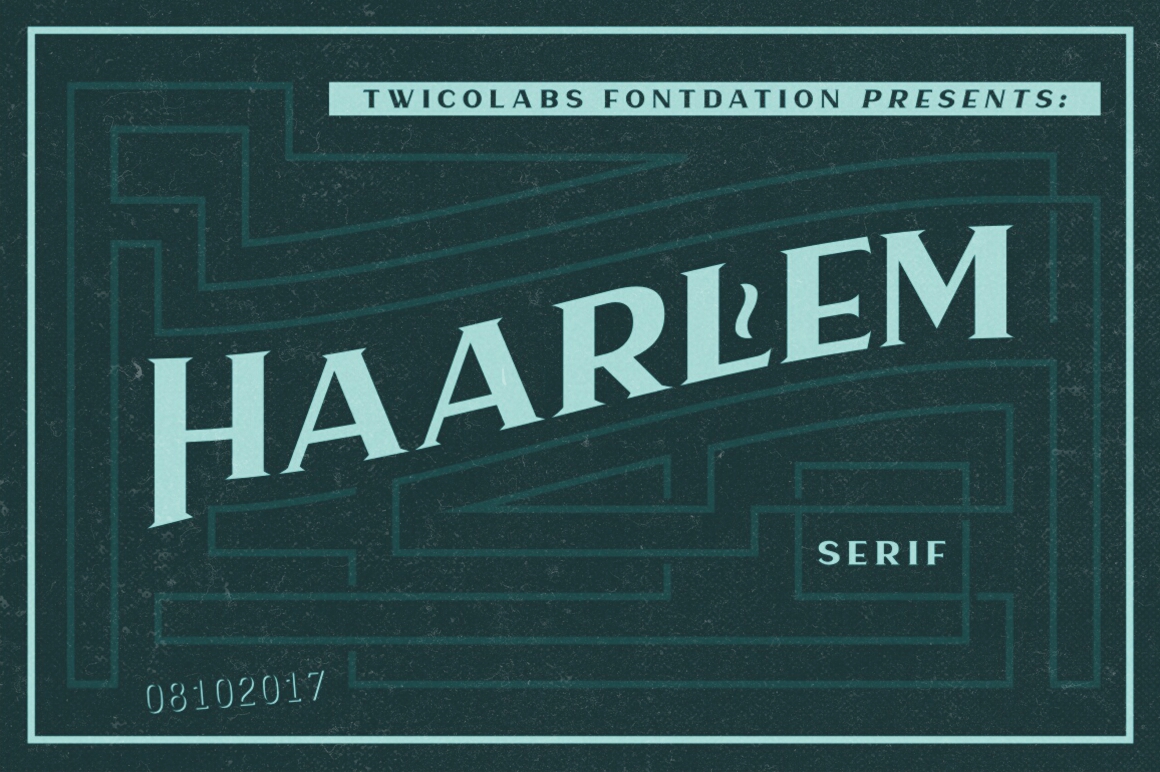 Yo, 'sup. It's time for another family member from Haarlem; Haarlem Serif. The basic form is taken from its older bro, Haarlem Sans, a unique combination of fat vertical and thin horizontal lines. This all-caps font suits well for any occasions; its wide form gives you a classic feel, while the serif adds an extra tough-looking feel at the same time. If you're a fan of classic and art deco-ish typography/design, this font is a must have!
FEATURES:
Uppercase, lowercase, numerals, punctuations, currencies, etc,
Multilingual support,
Available in two styles; Regular and Italic,
Alternate characters,
Available in .ttf and .otf (and yes, Webfont too!).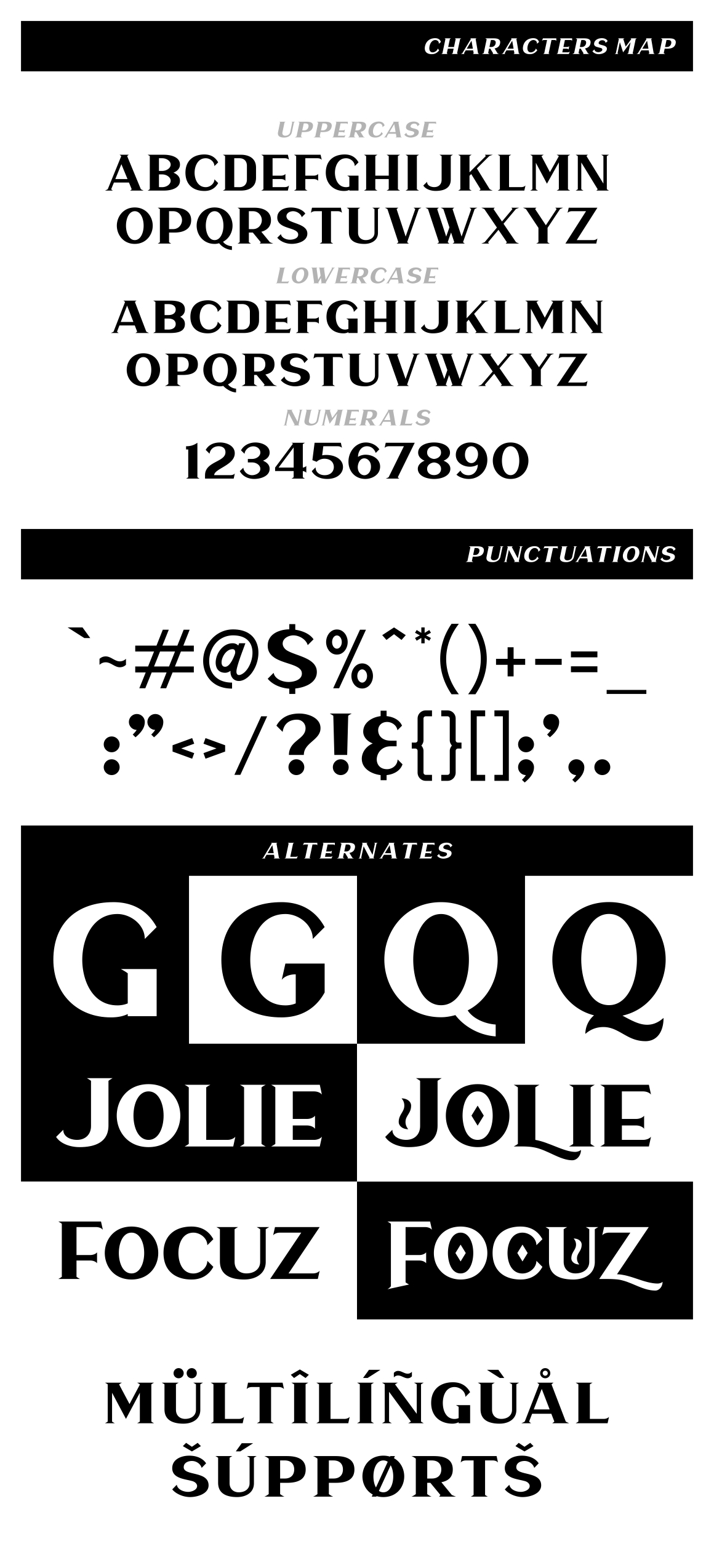 So what are you waiting for? Get this now, because Serif will like it!